Solutions for Any Problem
We help construction workers, marinas, plumbers, electricians, and more. Can't find something online? Contact us with any special requests.

Serving NJ Since 1995
CDE has been located in Ocean County, NJ, since 1995. Our customers range from the East to the West Coast, and as far away as Hawaii.

What We Stand For
At CDE Fasteners we pride ourselves on our honesty, integrity, respect, fair prices and the highest quality of fasteners. From Bronze to Stainless, we want to help put the world together.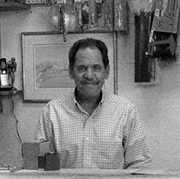 We specialize in finding viable solutions for every customers' fastening needs. You build a better world one day at a time.



Founder